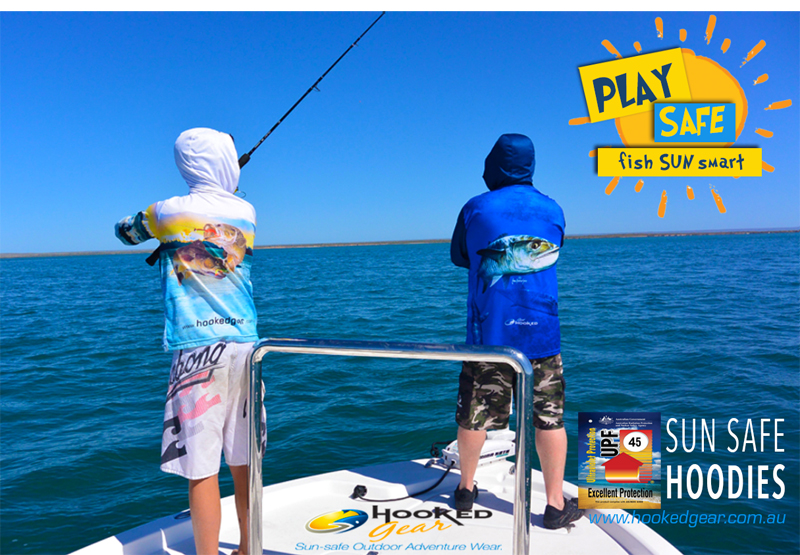 Get Hooked on Australia's best Sun Safe Outdoor Adventure wear!
Our range of Apparel was designed and developed to provide the maximum protection to people playing in our great outdoors. The majority of our current range of garments are in the Excellent Sun Protection category of UPF 40,45, 50+ range with most being tested at the maximum 50+ rate. So from specific Fishing shirts through to Casual every day and Head wear we are sure there is a Hooked Sun Safe product to suit every need and budget.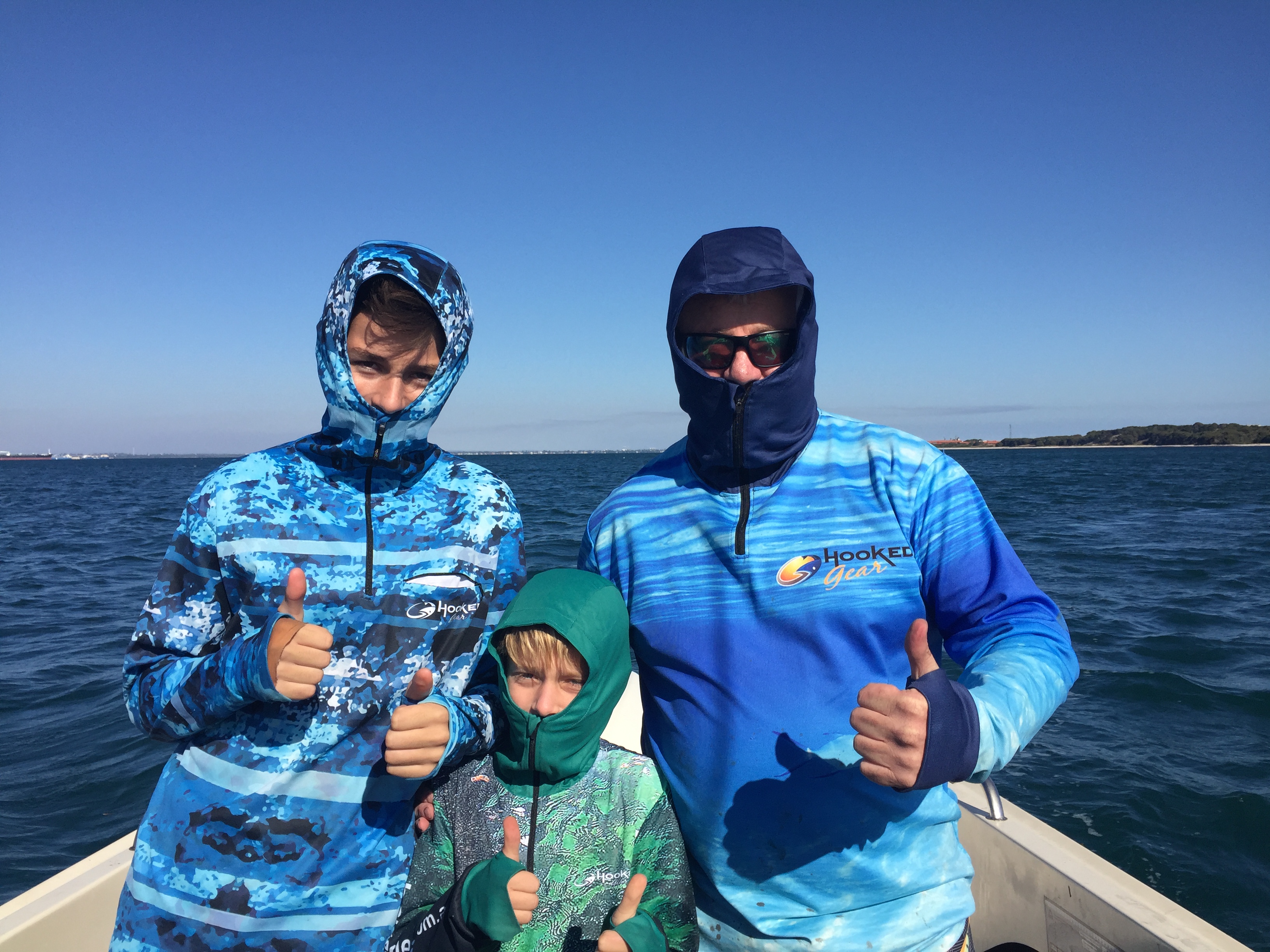 Our Mission
Our mission is to become Australia' leading online retailer for Sun Safe outdoor adventure wear. We pride ourselves on providing high quality, maximum protection products at affordable prices. At all times we will aim to exceed your customer service expectations. We offer fast (often same day) turnaround to make sure you receive your online orders as fast as possible every time. Hooked Gear is an Australian Family owned and operated business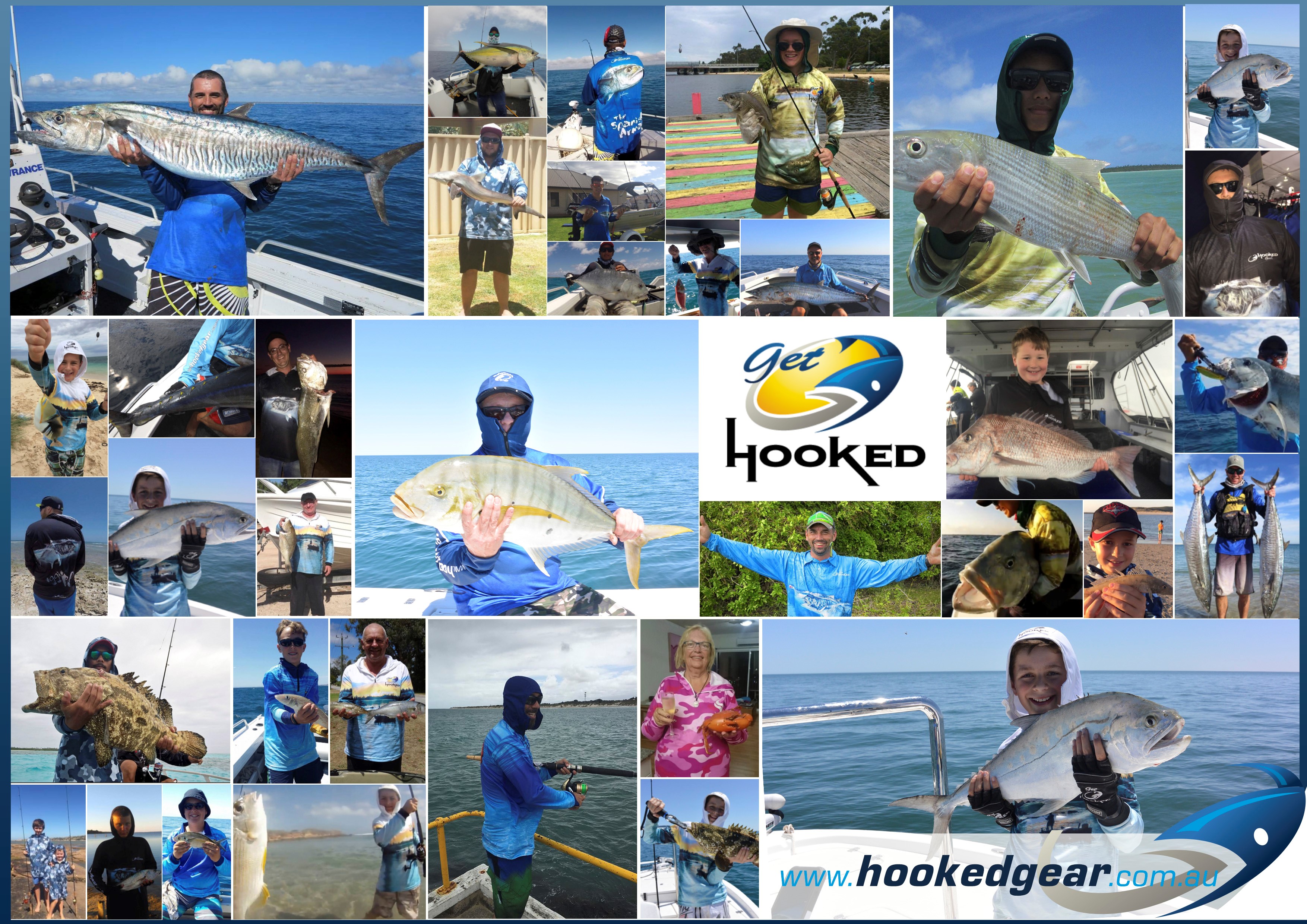 Why be Sun Safe?
The incidence of malignant melanoma in Australia is the highest in the world. Once Melanomas have spread to other organs they are generally fatal. In 2011, more than 2000 Australians died from skin cancer. All our garments have been individually tested and comply with standard AS/NZS 4399:1996 for UPF protection. This is in contrast to the many other garments worn today which have extremely low UPF ratings. For example research has shown that a white t-shirt could have a rating of around 5 UPF and this can get worse if these t-shirts get wet. Check out our High protection t-shirts and other Hooked garments here
Looking for Sun Safe Clothing for your next outdoor adventure then Get Hooked !